Mr. and Mrs. Bunny have graced our coffee table for a while now. All decked out in their Easter Bonnet [Hat]...while Mr. Ducki and Bobbi Bunni have shared a hug or two in the center of our dining room table. Only a partial showing of my cup collection is shown here on the fireplace mantel...all found in an Easter Grassy Knoll....
Easter Egg Cup Collection
[partial]
Religious Painting of Sunrise Service
CORPUS CHRISTI BAY
painted by: Me
post of me painting the picture HERE
copyrighted
...all rights reserved
My cup collection totals 37 now, with three or four years of discovering my first one, then....accumulating more each year since. I've, in the past, posted photos of the growing mass
here
and
here
.
CONNECTING TO: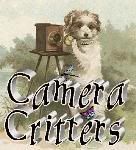 - - -
WEEKEND FUNNIES
These are
:
Actual Announcements from Church Bulletins
• Thursday night – potluck supper. Prayer and medication to follow.
• For those of you who have children and don't know it, we have a nursery downstairs.
• The rosebud on the altar this morning is to announce the birth of David Alan Belzer, the sin of Rev. and Mrs. Julius Belzer.
• Tuesday at 4:00 p.m. there will be an ice cream social. All ladies giving milk will please come early.
• Wednesday, the Ladies Liturgy Society will meet. Mrs. Jones will sing "Put Me In My Little Bed" accompanied by the pastor.
• Thursday at 5:00 p.m. there will be a meeting of the Little Mothers Club. All wishing to become little mothers, please see the minister in his study.
• This being Easter Sunday, we will ask Mrs. Lewis to come forward and lay an egg on the altar.
• Next Sunday, a special collection will be taken to defray the cost of the new carpet. All those wishing to do something on the new carpet will come forward and get a piece of paper.
• A bean supper will be held on Tuesday evening in the church hall. Music will follow.
• At the evening service tonight, the sermon topic will be "What Is Hell?" – come early and listen to our choir practice.
• The sermon this morning: "Jesus Walks on the Water." The sermon tonight: "Searching for Jesus."
• The church will host an evening of fine dining, superb entertainment, and gracious hostility.
• The pastor would appreciate it if the ladies of the congregation would lend him their electric girdles for the pancake breakfast next Sunday morning.
• Low Self Esteem Support Group will meet Thursday. Please use the back door.
• Pastor is on vacation. Massages can be given to church secretary.
• Bertha Belch, a missionary from Africa, will be speaking tonight at Calvary Methodist. Come hear Bertha Belch all the way from Africa.
• Ladies Bible Study will be held Thursday morning at 10. All ladies are invited to lunch in the Fellowship Hall after the B.S. is done.
• The Associate Minister unveiled the church's new tithing campaign slogan last Sunday "I Upped My Pledge - Up Yours."
list from
Clean Religious Jokes