1]
Stopping in our city's World Market [an import store], I was looking for new Easter Egg Cups [ya, I know it's early...but early is the time to find the new ones for the year -
before
they're picked over. And since Hobby Lobby has put them out on their shelves, I thought I'd go into World Market.] Well, they didn't have anything pertaining to Easter yet...that's okay. What they did have stocked on the shelves was Valentine's Day and St. Patrick's Day items. I spied their imported German Reisling Wine Bottles that are in the shape of cats! You know me and cats. Gotta love 'em. I picked up a GREEN cat for March. As I purchased that one, the cashier told me they had put out the red glass cat wine bottle for Valentine's just that week. One bottle is enough. But if the wine is good...for the price...I'll probably go back and purchase the red cat. When they're empty, they'll make cute decor for the holidays.
2]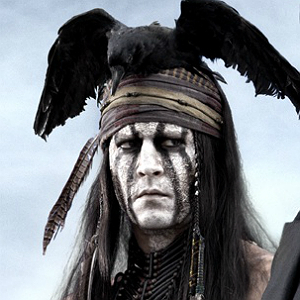 Staying indoors lately 'cause of the nasty cold outdoors, Bud and I purchased two DVDs to watch. The Lone Ranger and Captain Phillips - Respectively, I liked 'em both. The cute story of the Lone Ranger - movie critics practically condemned this flick...for reasons I can't understand...of course it helps to have grown up in the "Lone Ranger" era I imagine. To me it's a combination of Butch Cassidy & the Sundance Kid, Little Big Man, and of course TV's Lone Ranger. Then the grueling, sit on the edge of your seat Captain Phillips which is so intense after about the first 20 minutes until the end. Captain Phillips is played by Tom Hanks. Both the movie and Mr. Hanks are nominated for Academy awards [movie and leading actor]...and may I add, the United States Navy is depicted here in a good, protective, style. The government may be in need of an overhaul in this country, but the Navy Seals are tops. We ended up watching both a 2nd time this week.
[photo courtesy of Google Image Search]
3]
If you haven't read/heard the news of
Shirley Temple's death
, consider yourself informed now. I was in total surprise. Seriously, I thought she had died long ago. She was 85. Which instigated my searching to see if the male child star from way long ago,
Mickey Rooney
, was still alive. He is, age...93.
[4]
Speaking of movies and movie stars, I read from cover to cover the recently released TV Guide Magazine on the 75 years of Gone With the Wind. Did you know that Vivien Leigh's pay was $25K? And, Scarlet was nearly in every scene...she even had to get up and make-up done at 2 a.m. to do the "As God as my witness, I'll never go hungry again" at sunrise. So, once again, I did some calculating and out to Google I went. Today's wage, comparing to 1939, is equivalent to ---get this: a little over $410K. Seeing the exorbitant pay some leading actors/actresses get in today's time...even in comparison, Ms. Leigh was way underpaid!! By a great margin! By the way, some real life romance for Valentine's Day, another little tidbit from the magazine--Laurence Olivier proposed to her, and she said 'yes' to his marriage proposal on the plane from Europe to America before beginning the making of the movie. For us GWTW movie buffs, there is a lot of unknown information in this publication.
[photo courtesy of Movie Classics]
[5]
My last random fragments this week is a bit of Texan Humor. Ready?
[with no copyright infringement intended]
[bonus tidbit]
Lo and behold...yesterday, for the first time in weeks the cloud cover broke loose and moved out over our area!!! WE HAD SUNSHINE for the better part of the day. Bud and I drove to Indian Point in Portland, then went into Ingleside along the bay and Aransas Pass...took the ferry over the ship channel into Port Aransas, had lunch at a Mexican restaurant in Port "A" and of course stopped at our favorite birding areas. Sun!!!! Looks like today may be more sunshine too. I'm so ready for it. It can be cold if the weather so chooses, but bring on more blue skies and sunshine!!!!
Sidebar Linking to: Random 5 Friday