FROM A DISTANCE
WITHOUT ZOOM...
USING THE ZOOM...
This guy was watching me walk up to get a photo. I was about 30 yards from the tree [he was at the very top of a cottonwood tree in our neighborhood]...I spied him from our open garage while Bud was bringing in the recycle bin from the curb. I went in the house, got my camera loaded, and walked down the street as I was setting everything to utilize the zoom lens...no sooner had I got to the corner, his head turned, I knew he was following my movements and anticipating 'danger' to himself. I quickly took aim as I stopped, snapped these two images as he turned his body in defense, just before he took off in flight---I believe it's a SWAINSON'S HAWK
CONNECTING TO: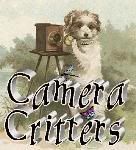 - - -
WEEKEND FUNNIES
...it's all about "wings", flying & airplanes today.
P = The problem logged by the pilot.
S = The solution logged by the mechanic.
P: Left inside main tire almost needs replacement.
S: Almost replaced left inside main tire.
P: Test flight OK, except auto-land very rough.
S: Auto-land not installed on this aircraft.
P: Something loose in cockpit.
S: Something tightened in cockpit.
P: Dead bugs on windshield.
S: Live bugs on back order.
P: Autopilot in "altitude-hold" mode produces a 200-fpm descent.
S: Cannot reproduce problem on ground.
P: Evidence of leak on right main landing gear.
S: Evidence removed.
P: Friction locks cause throttle levers to stick.
S: That's what they're there for!
P: Transponder inoperative.
S: Transponder always inoperative in OFF mode.
P: Suspected crack in windscreen.
S: Suspect you're right.
P: Number 3 engine missing.
S: Engine found on right wing after brief search.
P: Radar hums.
S: Reprogrammed radar with words.
P: Mouse in cockpit.
S: Cat installed.
P: Brakes howl on application
S: Don't step on 'em so hard!
P: Radio sounds like a squealing pig
S: Removed pig from radio. BBQ behind hangar tomorrow
P: Air conditioning motor makes a loud squeal like my mother-in-law.
S: Recommend divorce
*
- -every redneck crop duster's last words:
"Hey, everybody — watch this!"
*
Both optimists and pessimists contribute to the society.
The optimist invents the airplane; the pessimist the parachute.
*
The strength of the turbulence is directly proportional to the temperature of your coffee.