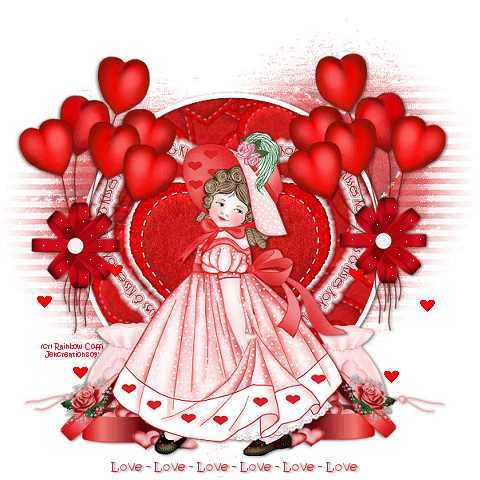 My wish g

♥

es

♥

ut t

♥

each girl & b

♥

y



May y

♥

ur heart be filled with j

♥

y!





T

♥

ss that urge t

♥

n

♥

t indulge.



T

♥

day, d

♥

n't fret

♥

'er tummy bulge.



Eat a Valentine candy

fr

♥

m the b

♥

x -



F

♥

r t

♥

m

♥

rr

♥

w y

♥

u can d

♥

uble the time



w

♥

rkin' it

♥

ff fr

♥

m

abs t

♥

BUTT

♥

cks

....

when

♥

n the treadmill y

♥

u'll climb!!










"HAPPY VALENTINE'S DAY"


fr

♥

m

H

♥

♥

tin' Anni
- - -<><><>- - -
Other than the scheduled post and adding my name to the meme lists, I've not been online at all.
I'VE BEEN VERY BUSY THE LAST TWO DAYS
, no time to visit like I'd like to do. I'm working on composing, publishing and burning a DVD for my sister next month. Gotta finish it, edit it, and then get it ready for shipping to her in a couple of weeks. You should see the computer room!------well, you don't wanna see it, actually. I have to step lightly ----over books, poems, cards, photos, papers...you name it,.....they're strewn all over the place. Looks like a tornadeeeee hit Corpus!! I'll try and visit asap!
In the meantime...have a great Valentine's Day! Hugs 'round.
POSTED: Sunday, Valentine's Day 2010
12:01 A.M.
glitter-graphics.com