MY SIX WORDS TODAY:
What's up with all the 3-D?!!
The most recent 'upcoming movie' for the summer is CATS AND DOGS in 3D. I thought I'd talk about the influx of the dimensional movies, and dogs today. Seems anymore when I turn around, a new animated [or combination live/animated] movie comes out and it's always in "3-D"!!! And, personally, I don't see any improvement in the content of the flicks with the special effects. For me, the movie should be entertaining. It's the writing, the script, that counts. For months a while ago, the Hollywood writers went on strike. Wanting more money of course, for their work. Only to return to their jobs and the writing is far worse than it was BEFORE the strike. Who cares if a finger comes 'out of the screen' pointing to you, or a snowflake falls on the audience...it certainly doesn't improve on the entertainment value. And there is a new phenomenon now for 3-D television. That's one big whoopty-do too. I could care less...what I would look forward to seeing is improvement on viewing something worth while...a story. I'm all for special effects if it's not overly done. But I'm really, secretly, hoping that the majority of people tire of it all and we can get back to being inspired by interest; enthralled with content instead of dimension. I read where more than twenty movies of the 3rd dimension, alone, are planned to be released this year. I'm hoping that the extra charge and cost of the movie-going audience will NOT go. And Hollywood will learn a lesson to all this nonsensical fad...no wonder they're losing money. They're pricing themselves out of business. Read more of what long-time movie critic, Roger Ebert, has to say about this 3-D stampede. And I can't help but wonder if wearing the special glasses is not presenting a eye health risk in some way...
- - -<><><>- - -
CAMERA CRITTERS and WEEKEND FUNNIES
And since the rest of my blog today is heavy with animation, I thought I'd just combine 'Camera Critters' and Weekend Funnies [since this letter to God is so cute and humorous] all into one...
Dear God:
Is it on purpose our names are the same, only reversed?
Dear God:
Why do humans smell the flowers, but seldom, if ever, smell one another?
Dear God:
When we get to heaven, can we sit on your couch? Or is it still the same old story?
Dear God:
Why are there cars named after the jaguar, the cougar, the mustang, the colt, the stingray, and the rabbit, but not ONE named for a Dog? How often do you see a cougar riding around? We do love a nice ride! Would it be so hard to rename the 'Chrysler Eagle' the 'Chrysler Beagle'?
Dear God:
If a Dog barks his head off in the forest and no human hears him, is he still a bad Dog?
Dear God:
We Dogs can understand human verbal instructions, hand signals, whistles, horns, clickers, beepers, scent ID's, electromagnetic energy fields, and Frisbee flight paths. What do humans understand? ...More meatballs, less spaghetti, please.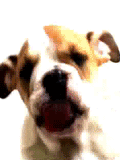 Dear God:
Are there mailmen in Heaven? If there are, will I have to apologize?
And...
Dear God:
Let me give you a list of just some of the things that I remember to be in good graces with you:
1. I will not eat the cats' food before they eat it or after they throw it up.
2. I will not roll on dead seagulls, fish, crabs, etc., just because I like the way they smell.
3. The Litter Box is not a cookie jar.
4. The sofa is not a 'face towel'.
5. The garbage collector is not stealing our stuff.
6. I will not play tug-of-war with Dad's underwear when he's on the toilet.
7. Sticking my nose into someone's crotch is an unacceptable way of saying 'hello'.
8. I don't need to suddenly stand straight up when I'm under the coffee table
9. I must shake the rainwater out of my fur before entering the house - not after.
10. I will not come in from outside and immediately drag my butt.
11. I will not sit in the middle of the living room and lick my crotch.
12. The cat is not a 'squeaky toy' so when I play with him and he makes that noise, it's usually not a good thing.
Oh, and P.S. ---
Dear God:
When I get to Heaven may I have my testicles back?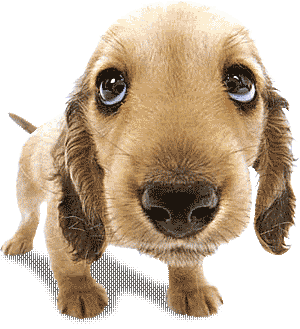 Signed....I'm being good
DOG
POSTED: Saturday, July 31st, 2010
around midnight
ALL doggie ANIMATIONS AND PHOTO IMAGES I COPIED FROM AN EMAIL sent to me and uploaded them to Photobucket accounts. They are not mine, and I'm not intentionally infringing on any of them that may be copyrighted.