Click either button to Join
Read more about this area near Corpus...below:
- - -<><><>- - -
This past weekend, Corpus Christi and the County held its bi-annual Peddler Show. In the past few years, it's been at the County Fairgrounds in a small town called Robstown. Robstown is about 15 miles north and west of Corpus Christi. Saturday morning we left early to drive up to Calallen, Texas [just north of Robstown]
---There, in Calallen, is a nice, beautiful, quiet and serene birding park. It's located within a half mile's distance off the river banks. Between the river and the park are small marshy areas with ponds for waterfowl. When we arrived there, just as the gates to the park opened...we could look off the hill and see a fine misty fog rising up over the ponds. It was so pretty!! Within the park's area, you can take your car and drive the complete circle on a narrow paved drive meandering through the huge oak and mesquite trees and parking areas with picnic tables and BBQ pits. Hidden in the marshes are birding platforms where you can park your car on the outer edges and then walk to the platforms, and sit and watch birds. This time of year, several different species of hawks are known, famously, to migrate to this area in the Winter.
We did stop and walk a while, tho we quickly got back in our car - you know why if you've been following my blog recently. LOL But, I did take a few pictures as we walked...and while we drove around the paved lane down into the marshy area and along the river's banks. A few waterfowl showed themselves for our entertainment, but not many! As we headed back to get into the car again, I was looking through the bush outcroppings along the embankment of the ponds, and I swear I saw what some would think was the Loch Ness Monster! All the way from Scotland. LOL ---well, it DID look like it through my vision....I had to stop and allow the 'skeeters to gnaw on my arms and ears a bit while I focused in on the great legendary figure. Yep, he was sticking his head out of the swamp...showing off just for me!! You don't believe me, do you? Well, I got proof! Just look for yourself
---see him? Out in the water...near the center of the photo? Yep. It WAS ol' Nessie himself! I would put money on it. Don't y'all agree with me? Of course, Bud thought I was crazy stopping to photograph because he was bound and determined to get back in the protection of the car. He was tired of being their breakfast buffet for the blood suckers! So, as I snapped my opportune photo, I rushed up the hill to catch up with him and we got in the car, backed out of the parking spot and drove on....as we hit another gate to head downhill toward the river the larger of the ponds came into view and we slowed down to a snail's pace and searched the glass-like surface to watch the birds.
I snapped this photo of a couple of ducks [I believe] and then zoomed in to get a closer look at their antics dipping their heads in the water in search of a tasty morsel for their early morning feeding. The small, normal lens setting didn't show me the OTHER birds on the other side of the pond's banks tho. But when I zoomed in [you can barely see them on the 'normal' lens snapshot, but YOU CAN if you look close enough...just skim your eyes across the opposite side of the pond...in the background; enlarge it!] --Anyway, when I zoomed the lens and began to focus, the other two came into view for me and I snapped THAT photo of them.
I'm enjoying this new camera with the powerful zoom lens!! Why it shows things that my regular vision just wouldn't allow. I really don't know what kind of bird this one is...the long legged bird nearer to the shoreline, but I DO KNOW it's not my turkey I used for my header! I couldn't get enough good focus on it to get the markings and eye color, before it took off. If anyone can figure out what species it is, I'd be much obliged. I've been fascinated in bird watching for a long long time. My folks used to have many bird feeders in their acreages...posted here and there and near their house. To see so many different birds and be able to identify them is a hobby more or less for me. After a few moments of sitting in the car as it idled we then drove slowly toward the river. Our river, the Nueces [new AY seas] is a typical Southern river....slow current, muddy, and rarely a fierce torrent you'd experience as the water rushes over rocks and crevices in the mountainous areas of our country. Like a miniature Mississippi Delta area. As I've mentioned before, we DO get some Autumn foliage around here, but nothing like the great Northeast states. The trees, some of them, do lose their leaves after turning yellow...but before you know it, they're out of their dormancy and leafing out like Springtime early!! As we came upon the river section of the drive around the park, I stopped and took this next picture
to show my visitors the beginning of Fall Colors. The tree is an Ash I believe by the looks of the leaves and bark. This area, along the river and up in the trees you'll find a lot of Spanish Moss which really makes for a down South atmosphere in the Spring. Really, you'd think plantations, Deep South, and perhaps Gone With the Wind and Twelve Oaks! LOL With the warming sun and the mist from when we arrived, earlier, breaking up, it was so pretty!! Then, driving out of the park, heading back, toward the Fairgrounds, along the river's banks hidden in the trees...if you look closely from the road [not in the photo tho] you'll see a stretch of a few apartment complexes built right ON the shore of the river! That, to me, is the epitome of stupidity. Why on EARTH would you want to live on the shore of a river that has had a history of flooding!?!!!
....and since this is turning into a huge, long, post, I will stop here and ask that you return for the continuing saga regarding us attending the Fairgrounds Peddler show & what we bought. Okay? Come back next Wednesday for the rest of the story. [I feel like Paul Harvey...'and now you know the
rest
of the story'...well, at least if you decide to visit me again.]
I gotta stop and get myself ready for my annual cardiology check up today, I'm going on my 3rd year since the heart operation!! It's the first appointment scheduled with the surgeon and the M.D. at 7 a.m. Yay!!!! Hopefully I won't have a long wait time to be seen then. Ya, right...in my dreams.
...to be continued---
By the way, our "Loch Ness Monster"?
It's just a wooden post sticking out of the water! Had you going, did I?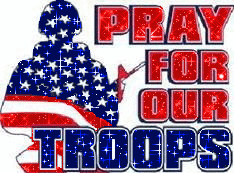 TO THOSE WHO HAVE SERVED FOR OUR COUNTRY'S FREEDOM with bravery, courage and skills beyond our imagination --to those who have given their lives, lost the use of limbs, etc. in combat, who deal with PTSD and nightmares that continue today after fighting for our freedom....I salute you on this day; USA's veteran's day!!! Today, and always as our anthem shows...but I tend to rearrange the lyrics...
Land of the BRAVE and home of the FREE!!
It's all because of you...those who serve us willingly!! I have many, many Vets in my family ---my beloved Frank, my husband, three brothers, my son, uncles, grandfathers...even great grandfathers who fought in the Civil War....but, to me it's not just those in my bloodline...it's ALL...men and women who's stamina and giving, in the past, now and in the future, is for our todays....
ALL of you.
POSTED: November 11th, 2009
4:15 A.M.