Wordless Wednesday -scroll down this entry
G
attina over at
Writer Cramps
---the little Belgian waffle that she is [tho some of us know she's really a German Strudel!], decided to shmooze Hootin' Anni's a little bit. With some slicky, sticky gooey goodness!!! I mean, really --would you take a gander at the biceps on the award?; that's what I call 'goodness' --I love the muscles on that dude for sure, for sure!! I have visions as I type of slick muscles, gooey muscles, oh what the heck!----even sticky!
Ya baby!!!
*AHEM*
Sorry, my mind got lost in a state of .............
Let's get back to The Schmooze-
Here's what a blog schmoozer is:
"As it goes, schmoozing is the natural ability "to converse casually, especially in order to gain an advantage or make a social connection." Good schmoozers effortlessly weave their way in and out of the blogosphere, leaving friendly trails and smiles, happily making new friends along the way. They don't limit their visits to only the rich and successful, but spend some time to say hello to new blogs as well. They are the ones who engage others in meaningful conversations, refusing to let it end at a mere hello - all the while fostering a sense of closeness and friendship."
Now I must confess, I like to schmooze! I even like to
foster a sense
of schmooze! It's a god-given talent [did I just let the cat outta da bag, or what?]. Schmoozing takes little effort, and we all can take joy in being a schmoozer once in a while...ahhhhh, come on---at LEAST once in your life, you're a schmoozer!!
And so is your blog--

CAPTAIN LIFECRUISER
Ya, she's definitely a schmoozer, and so's her blog!!
your schmooze award is
HERE
<><><>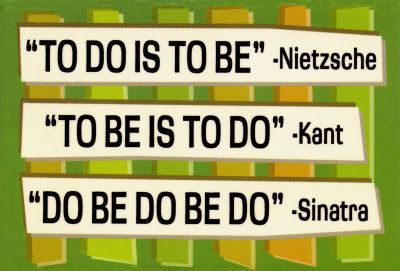 <><><>
WORDLESS WEDNESDAY